Do you love what you do?
Do you know where you're going?
Let us help you define and achieve your goals.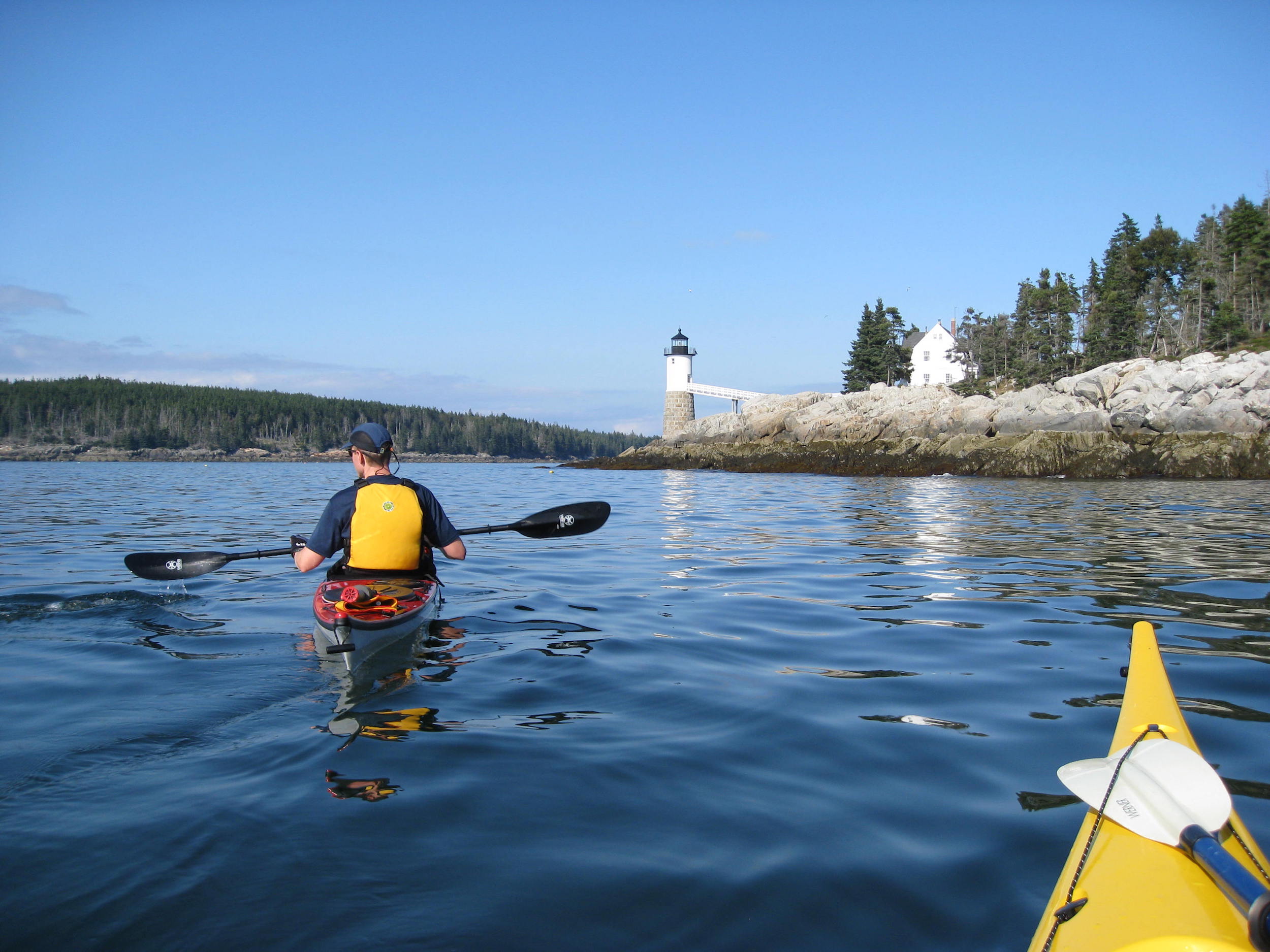 Ridley Cove Financial Advisors enables clients to make thoughtful decisions about careers, family, relocation and retirement. We take the time to understand your objectives, avoid common mistakes, and implement an optimized investment strategy. We also help younger generations manage family wealth. Let's harness your resources to achieve your goals.
Guiding your future,
Building your wealth.
A Firm Built on Years of Experience
Welcome to Ridley Cove, an advisory firm that provides a level of expertise and personal service that most clients cannot get anywhere else.
John Biebel is our Chief Client Advisor. He has been advising clients for over 18 years. John is a lawyer and a Certified Financial Planner®, and he has accepted a fiduciary obligation to place his clients' interests before his own. John received his undergraduate degree from Oberlin College and a law degree with honors from Suffolk University. His work has integrated institutional investment management with sophisticated tax, charitable, and estate planning techniques for ultra-wealthy families. He is committed to providing excellence to every client regardless of net worth. John lives in Newton, Massachusetts with his family, and he is also involved with several organizations that empower youth to take charge of their lives.
Steve Bobo is the firm's Chief Allocation Strategist. He maintains our disciplined approach to creating appropriate risk-adjusted strategies with the highest intellectual honesty. Steve has over thirty years of experience in the financial services industry, including over twenty years of experience creating strategic and tactical asset allocation programs for institutional and ultra-high-net worth clients. He brings broad experience across the entire spectrum of global assets and investment vehicles. He is well versed in all qualitative and quantitative aspects of investment management, including performance measurement and attribution modeling. Steve has held senior level positions with several investment consulting firms and multi-family offices where he has led investment committees, asset allocation committees, policy boards, and strategy teams. Steve has been central in John's education and thinking, beginning with the six years that they worked together previously. Steve lives in Cohasset, Massachusetts and Punta Gorda, Florida. An accomplished sailor, Steve has helped build a number of boats and kayaks with both his father and daughter. He has chaired both the Race and Cruising Committees of the Cohasset Yacht Club and served on the investment committees of Tabor Academy and the Cohasset Central Cemetery.
1. We will put your interests first.
2. We will advise and support your decisions.
3. We will listen. What do you want and need?
4. We will communicate proactively.
5. We will stay current on sophisticated products and techniques.
6. We will work closely with accountants, lawyers and other advisors.
7. We will monitor threats and opportunities that might impact our clients' investments.
8. We will remain disciplined in our investment philosophy.
9. We will consider multiple outcomes and build a resilient portfolio.
10. We will not take on more risk than necessary.
The Role of an Advisor
Nothing is better than having a client thank you for taking the time to really understand their personal situation and for making financial recommendations that changed their lives. Sometimes a big decision is pleasurable, like a vacation home or relocating for retirement, and other times it is more challenging. One client wasn't sure if he should move his wife into a more expensive Alzheimer's center closer to his home because he worried that it would exhaust their resources. We spent a lot of time talking about the source of his assets, his children's needs, and other potential uses for the funds. In the end, he decided to move his wife. They were able to spend more time together in much more pleasant circumstances. We didn't make the decision for him, but we did ask enough questions so that he could assess his values and make the decision most in alignment with them. We could not have provided our thoughtful advice if we had not taken the time to understand his resources and cash flow needs in concert with his own desires for his wife and himself.
Our Name
Kayaking and financial planning? We have been exploring the Maine coast for years, so when it was time to name the business, some of our favorite places were natural choices. Ridley Cove is in Casco Bay, an area with a smattering of islands evoking places much farther up the coast. A kayak adventure is an appropriate metaphor for financial planning and investment management: a safe and successful trip takes some effort, and often the conditions turn challenging. Preparation is essential. Also, when we spend a day on the water, we come home with a renewed sense of clarity, purpose and commitment. Finally, we like the connotation of a cove as a safe place. We aspire to take some of the administrative burden off of your shoulders and give you the space to define what is important to you.
Welcome to Ridley Cove.
The Partnership
We have selected TD Ameritrade for competitively-priced access to investments, technology and support. Clients receive separate account statements (paper or electronic) from TD Ameritrade, as well as on-line access, so that they can always check on the safety of their assets.
More Information
Check out our Form ADV for detailed information about Ridley Cove. This is the disclosure document mandated by the Investment Advisers Act of 1940 and our regulator, the Massachusetts Securities Division.
Our Services
We will provide a one-time review of your financial situation and investments, or on-going financial advice and investment management. Tell us what you need.
Financial Planning
We follow a comprehensive process to ensure that you are protected from the issues that threaten economic security. We will:
Assess your current and future income needs and prepare cash flow projections as necessary;

Review your tax situation for long-term savings opportunities;

Recommend insurance coverages - we do not sell insurance, so our advice is unbiased; and

Address your asset protection and estate planning needs
We will work closely with your existing accountants, estate attorneys, and insurance agents or recommend skilled and responsive advisors as needed.
Investment Management
We establish investment strategies that are designed to maximize gains and limit losses. We achieve this by building diversified portfolios and maintaining a disciplined approach. Our allocations begin with a thorough understanding of your current situation and future goals. We work with you closely to identify how much risk you need to accept. While it is futile to time increasingly complex and interconnected markets, we can assess threats and opportunities, and pay attention to valuations. We recommend investments that are understandable, liquid, and reasonably priced.
Equipping YOUNGER GENERATIONS
Wealthy families have a unique set of challenges and opportunities. One client inherited significant wealth in his mid-fifties when his father died. Suddenly he had to start managing numerous accounts and advisors with no prior experience. He described how he had been instructed to appear at a lawyer's office on his 18th birthday and sign new documents that kept the assets out of his control. He did not want his kids' financial education to be deferred until his death, and he asked us to work with them. Incrementally, we gave the boys increasing levels of money, responsibility, and skills. Their father had the bravery and foresight to empower his children to manage their finances even though his own training had been non-existent.
Quarterly Reviews
Please feel free to peruse this collection of recent quarterly review letters for further insight into our outlook, process and temperament. We welcome your input!